(If anybody from The Strokes or The Strokes' camp wishes to comment on this report, or fix any misstated facts, please contact me at thestrokesnews@gmail.com or direct message me @TheStrokesNews)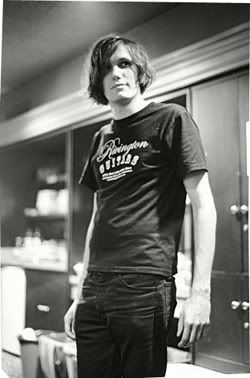 Reader Tannk — or Josh, as I like to call him — ran into Nikolai at the Har Mar show last night.
I'll let him explain the rest…
I am at the Har Mar show in NYC and met Har mar and talked to him
For a while.. He's super chill..
THEN…
I was walking to the Bathroom and ran into Nikolai!!!
I talked to him for a while and he's sooo nice.
I said I was disapointed they didn't tour after CM and he said he said was too.
I also asked about new music and he said they will be recording in June.
Har Mar and Nikolai both said Jules may be coming later so I hope I can meet him too!
This is the best night of my life! I'm so happy to finally meet a stroke after being a fan since day 1 and NYC resident my whole life.
I got a picture with Nikolai that I will show you guys later..
!!!!!!!!!!!!!!!
And here's the picture: http://instagram.com/p/ZXKpwwkSDQ/
{ 103 comments }