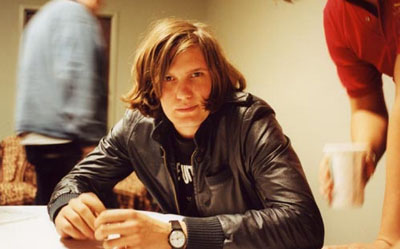 News about The Strokes' fourth album keeps pouring in. Earlier, Nick Valensi talked about a variety of things with MySpace (some unsettling, some not), the tracklisting for Angles was released today and now Spin.com has released a story where Nikolai provides even more details about the making of Strokes IV.
This interview is full of interesting nuggets, including how The Strokes took more chances this time around, as Julian played with backing vocals and the band experimented with the production of Angles.
The most interesting excerpts, in my eyes, are…
Fraiture says the band previously shied away from too much production, worried they wouldn't be able to replicate the sounds live. This time, partially inspired by albums by MGMT, Arctic Monkeys, and Crystal Castles, which "had some production stuff that I liked," says Fraiture, the band experimented with new instruments and more technology, including MIDI electronic samples and Farfisa keyboards. They also overdubbed more guitars, and Casablancas toyed with vocal layers.

…

But other tracks, including "You're So Right," a song Fraiture brought in, have a "harder vibe." "The production is different than we're used to," he says. "It's one of those songs that will be more difficult to replicate live. Julian is doing a lot of background vocals and playing with those tracks as instruments come in and out."

…

"We wrote and rehearsed together as the four of us," Fraiture explains. "Then we'd send the track over to Julian. There was a lot of back and forth. I don't know if Julian had trouble being with us — I don't know what was going through his mind. There were tensions. But it worked."
Read the entire article here.
Also, don't you find it interesting that Nikolai, Nick and Albert have been the three band members to do all of the interviews thus far? It's like Julian said 'You all need to make up for the weight I've carried over the years.'